WeARDMine project main ambition is to test the use of wearable-like enhanced autonomous robots (UAV) in the mining sector to increase the performance of the inspection process, data acquisition and safety in 4 main use cases:
Inspection mission – facilitate the condition-based maintenance;
Patrol mission, early risk detection;
Communication network deployment in swarm mode and
Early response in case of health or safety emergency.
The specific objectives are:
To miniaturize and autonomize the existing UAV technology used by Hovering Solutions ensuring its modularity, autonomous functionalities and high usability;
To maximize its application on 4 mining use cases;
To raise knowledge and acceptance within mining sector by the demonstration of the solution in a real scenario.
Expected Results of the Project
WeARDMine Consortium will develop and test the solution, thus presenting a reliable and usable set of tools to inspect confined spaces in a mine (silos, shafts, etc.) reducing maintenance inefficiencies, avoiding accidents and facilitating an early response in case of incidents/accidents.
Quick Inspection missions
The UAV should be able to perform quick inspection missions in a very easy and safe way, at operator request, more precisely:
Quick visual inspection missions to check the status of an area within a 100 m range, sending images to the operator's tablet.
Quick inspections to check if an area is potentially dangerous checking non-visual parameters, e.g., gases.
How will we test this
Lab testing, at Hovering Solutions facilities, replicating the scenarios
Final evaluation in a real mine setup simulating:

Visual check of galleries.
Checking the CO2 level of a passage depending on the concentration in the air.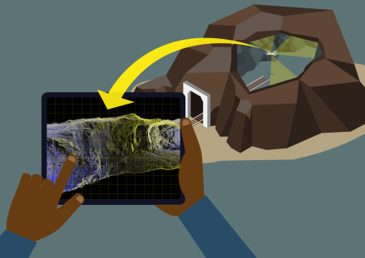 Improvement of communications
UAVs will be able to act in swarm mode to provide communication coverage to the mine.
How will we test this
Lab testing: 3 UAVs will supply network coverage in Hovering Solutions facilities.
Final evaluation in a real mine setup: 2 UAVs will extend communications so a third one will be able to carry out a remote operation.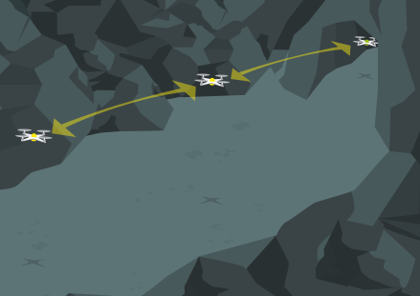 Key innovation 1: Easy to carry and easy to operate
The UAV should be small and light enough to allow the operator to easily carry it during his labour. The most frequent inspection missions should be done by the UAV almost with no involvement from the operator.
How will we test this
Identify the most frequent inspection missions (ethnographic research)
Lab testing, carrying the UAV in different positions
Final evaluation in a real mine setup.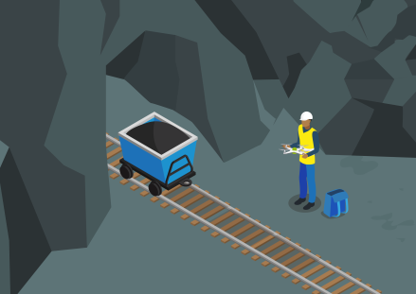 Key Innovation 2: Non-disturbing navigation
The UAV system should be integrated within the mine environment, performing anti-collision actions if a potential risk is detected. Safety must be granted during the drone operation.
How will we test this
Lab testing: fine tuning the anti-collision system
Final evaluation in a real mine setup simulating potential working obstacles.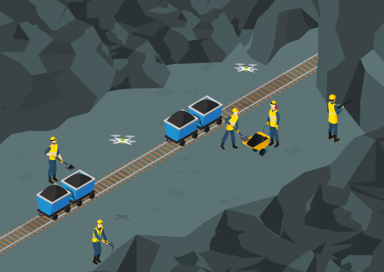 Key Innovation 3: Risk detection & Intervention alarm: UAV as an operator companion
The UAV should be able to detect emergencies or risks: to warn the operator or look for help if the operator requests assistance. The UAV will be capable to connect with other wearables to extract the necessary data (e.g., biometrics, fall detection – accelerometer) and will activate an emergency mode.
How will we test this
Lab testing: couple with common wearables.

Final evaluation in a real mine setup simulating (i) a fall without recovery and (ii) biometrics problems (heartbeat).